Hey Group !
I've an idea to install this end burner:
Introduce Yourself
Along this gable-end wall of my Cape Cod, first floor: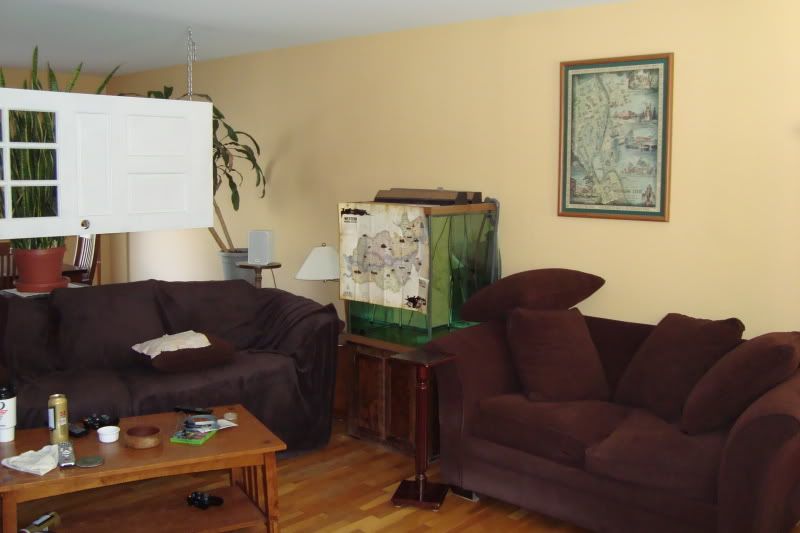 Here's the exterior:
I would remove the empty fish tank that currently serves as a map holder and re-arrange the furniture a bit.
Questions:
1. Wood frame construction w/ hardwood floors, drywall, and aluminum siding. What additional interior floor and wall insulation might be required?
2. Costs? I could install necessary wall and floor materials, however drilling holes in walls and running proper stove pipe....I'll sub-contract those tasks.
I see from the basic stove design that the firebox is positioned high above the floor, is rather small, and protected by thick fire bricks. Also understand the original design and intent; my great uncle had just such a stove in the kitchen of his simple wood frame house in Kulpmont, Northumberland County, and I do not recall a lot of floor or wall insulation around that stove, however.....I'd rather put some in to be above basic code requirements.
Thanks for views and responses.