Here it is...my very own Glenwood MO 116. It was handed down to me from my grandfather who purchased it at a yard sale back the 50s for a mere $25.
As you can see in the next two pictures, the firepot was cracked vertically from the primary draft controls to the face plate and at some point was welded and patched.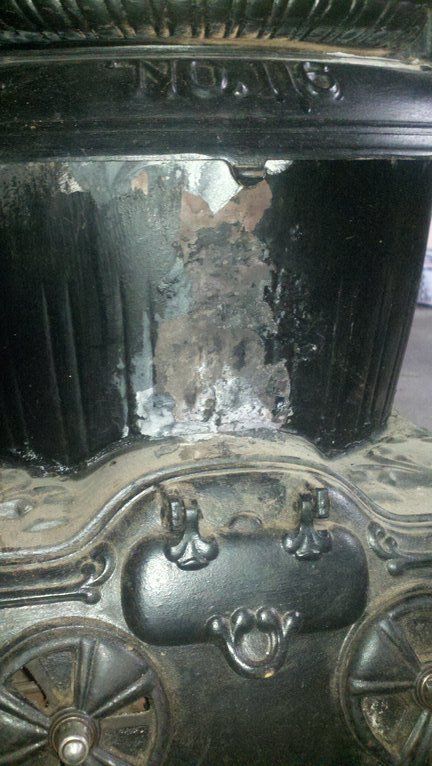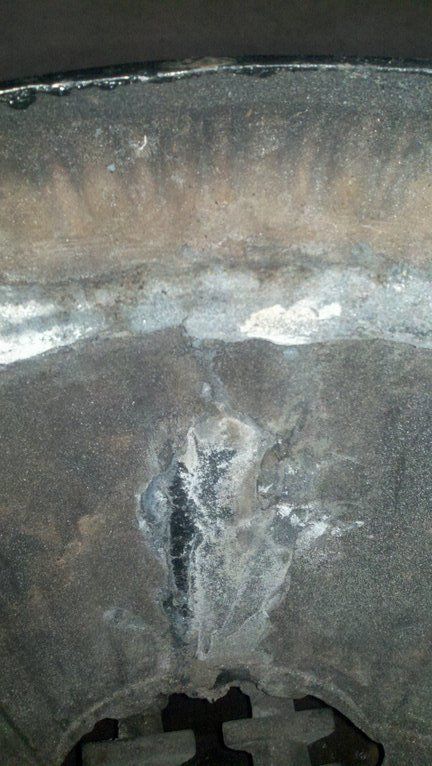 I'd take a guess the crack was the result of probably years and years of burning without a refractory lining of any kind. You can see the grates are in decent shape and they rotate with ease and without hanging up.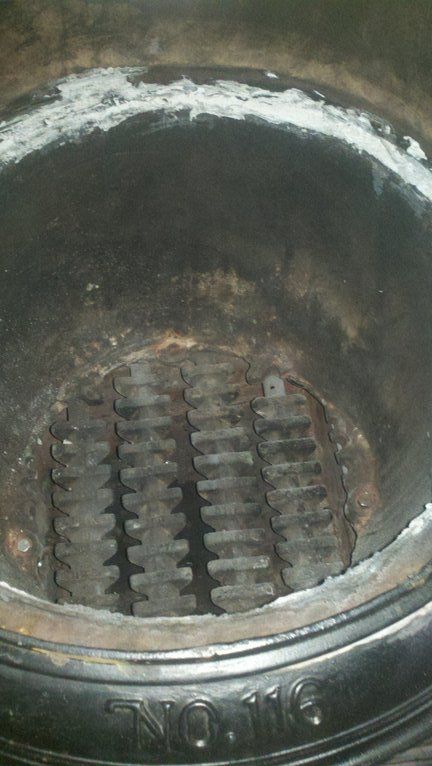 Cap screws were utilized in holding the face together for some reason...very chic (very sarcastic). The secondary draft control is very loose with almost no resistance.
The primary draft controls are still tight with a very positive response from the springs. The shaker access door is in good shape with the divider plate still in tact, but a little tough to slide.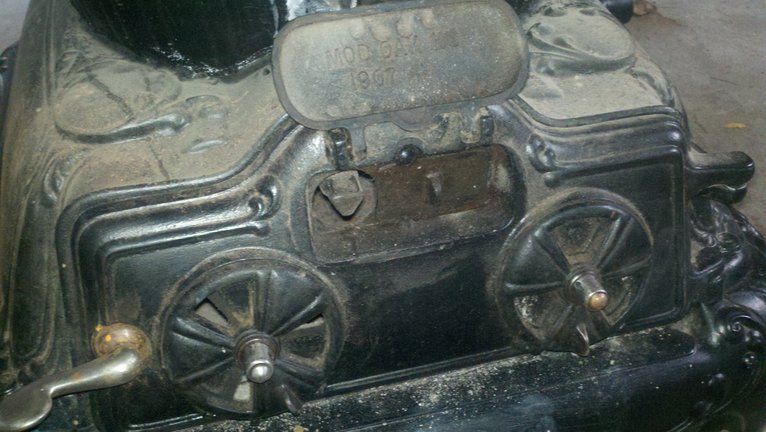 The exhaust pipe has seen better days, but still has the internals that are a little worn. Can someone tell me why there is no direct vent exit? It seems like the top hat that should be there is not, and the only exit is straight up.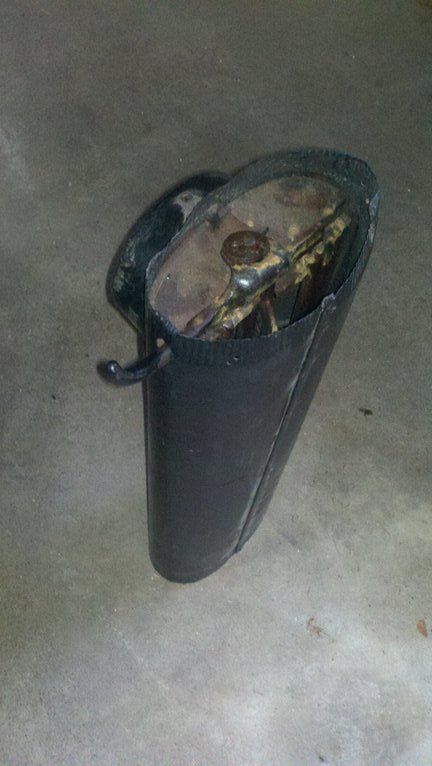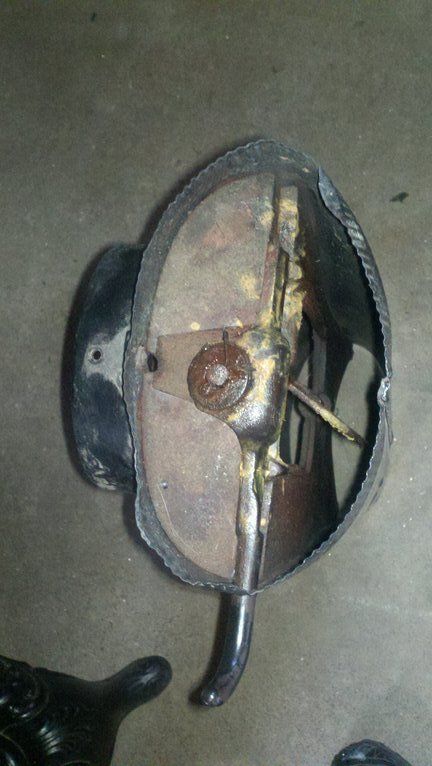 The nickel finish on the trim is worn, and all the pieces are there except for the rear piece for the top trim ring. And for whatever reason my grandfather decided to french chrome the finial...so that'll need some attention.