Ok... So I think I defiantly have an ash build up problem. Since joining and making this thread yesterday morning, I've been paying very close attention to what Ive been doing and whats been happening with the stove. Ive noticed the past few times I have shaken the ash down and out, The tell tale "little glowing coals" that fall as to tell me when to stop only seem to be dropping from the left side of the stove.
I'm going to make up some sort of poker today at work to try to loosen up what may be clogged on the right side.
Edit update:
Just as an experiment, I opened the ash door all the way and damper all the way and let it sit for about 10 minutes. This it what I ended up with.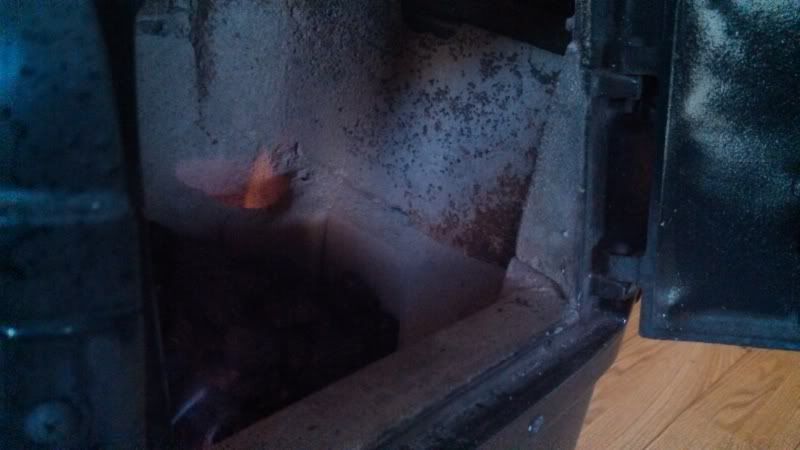 It seems the right side of the stove isn't doing anything.