I have a pair of these at work: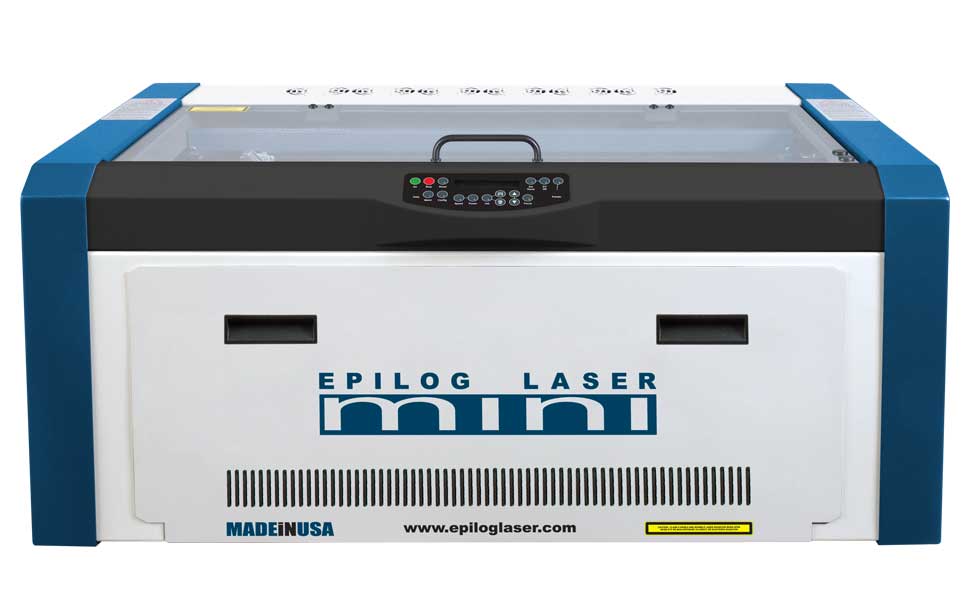 We use them to make data plates that are applied to our products. They run about $15K apiece. The "old way" was to have a pre-printed plate for every language and model combination and then the data is mechanically engraved or stamped. This leads to having over 50 various pre-printed plates in stock, some of which have very low usage and are expensive. The new way with the laser eliminates ALL the pre-printed plates and all we do is take a single solid black anodized plate and "print" the whole thing. The only trick is the image sent to the laser has to be a "negative" of what you actually want to see since the laser creates light areas, not dark.
The lasers are 40 watt CO2 models which can cut many plastics and wood as well as etch/burn/mark these materials as well as anodized/lacquered metals and glass. The main limitation of the CO2 laser is the inability to mark bare metals, so etching stainless or chrome (like tools) will not work unless a laser-sensitive coating is applied first. Epilog does make a rotary attachment that can be installed so things like Mag-Lites or round glassware can be etched very easily.
Technology can be a wonderful thing. We also have the VERY big brothers of my little lasers out in the shop - Cincinnati 5kW and Bystronic 6kW CO2 lasers for cutting plate steel. The Bystronic goes through 5/8" plate like poop through a goose and the parts have sharp, straight and clean edges with tight tolerances unlike a plasma or flame table. With costs pushing a half million $ each, you'd expect some great results, but they are also a pain in the a$$ to maintain.
Chris